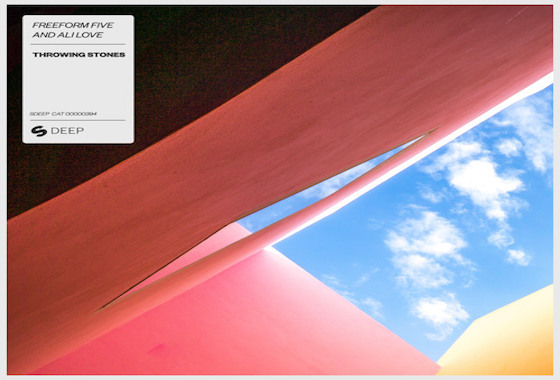 Freeform Five – Throwing Stones
FREEFORM FIVE – Throwing Stones – MixMags Tune of the Month/Pete Tong Essential!
MixMag has declared the fantastic new single by Freeform Five 'Throwing Stones' this years summer gem and is the tune of the month. Produced & co-written by Anu Pillai, 'Throwing Stones' features Ali Love & also received a glowing full 10/10 from this months MixMag! Pete Tong also made Throwing Stones his Essential new tune this week! Check out the excellent massive remixes by Huxley and Jamie Paton perfect for any summer soundtrack here.